Here, you can find some tips on how to use the main features of NordPass on your desktop device:
Installing NordPass
To start using NordPass on your device is simple: all you need to do is install the NordPass extension to the browser of your choice. NordPass is available on Chrome and Chromium-based browsers, Firefox and Safari. You can download NordPass from here:
Once the extension is added, you can log in to your account and start using NordPass.
Creating NordPass account
Open NordPass and click Create account.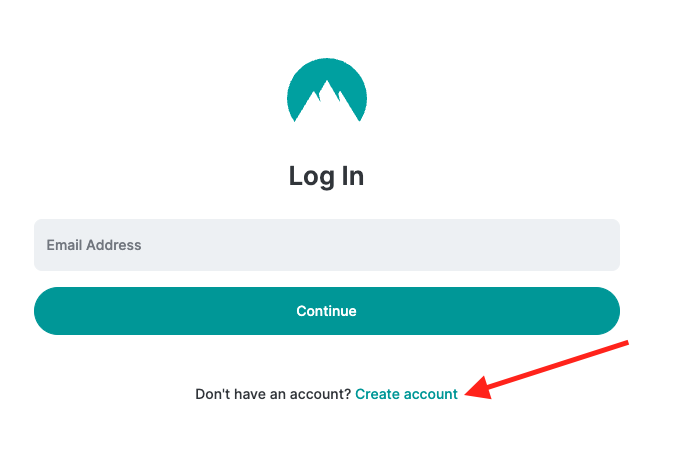 You will be redirected to the Nord Account website, where you will be asked to create your Nord Account or verify your account if you already use other Nord products (NordVPN or NordLocker). Additionally, you will create your NordPass Master Password, which is used to unlock your NordPass vault to access saved items.
If you need more information about creating a NordPass account, please take a look at our dedicated guide with detailed steps.
Adding items to your vault
Now, you can start storing your information in the NordPass vault. There are different types of items that you can save: Passwords, Secure Notes, Passkeys, Credit Cards, Secure Notes, and Personal Info. To create a new item manually, open NordPass, click the + button, and select item's category.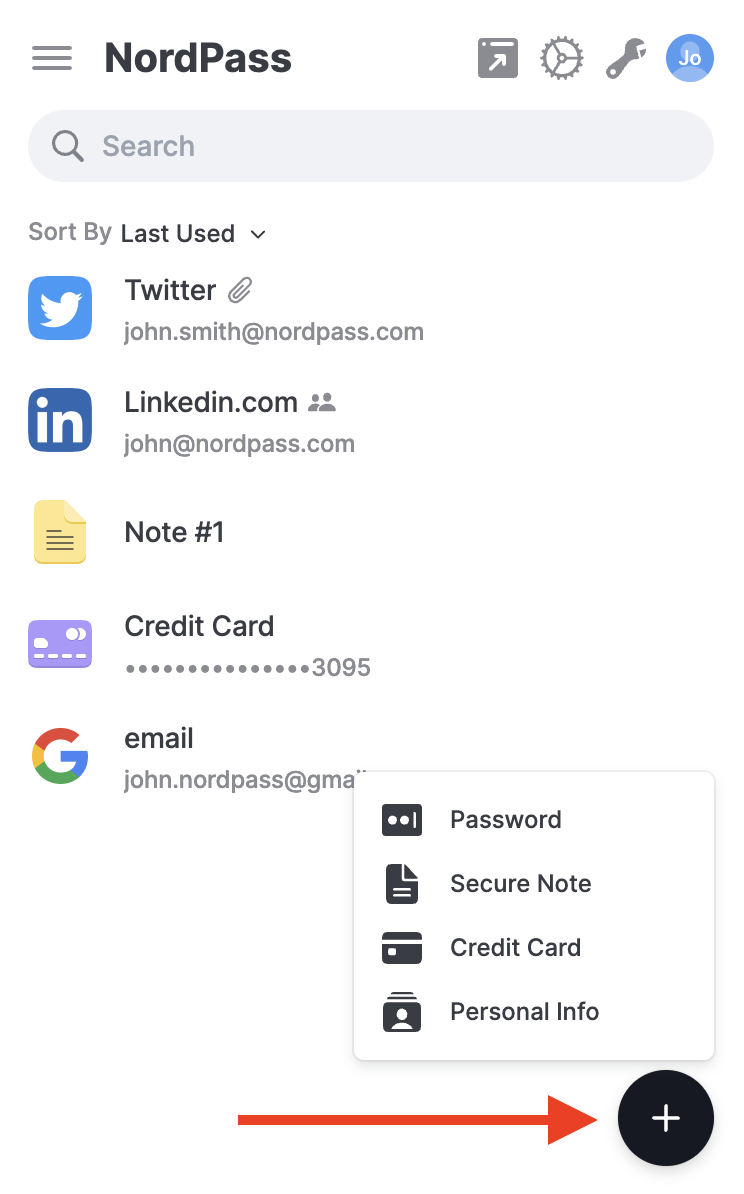 Alternatively, you can automatically import items from browsers or other password managers or upload a .CSV file. You can find out more information by checking our Importing and Exporting articles.
Auto-saving
NordPass will also offer to save new login information to NordPass when you log in to an account that is not saved in NordPass. Click Save in the pop-up window to save your login details in NordPass.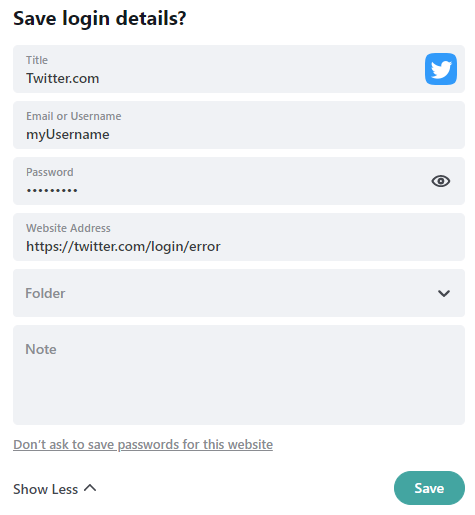 Auto-filling
When you have logins saved in your NordPass vault, NordPass icons will appear, and after clicking on them and choosing the login, it will autofill the login fields with your credentials.

Using NordPass suggested passwords
You can use strong, generated passwords when creating new accounts for websites. If you click on the suggested password, NordPass will ask if you wish to save it.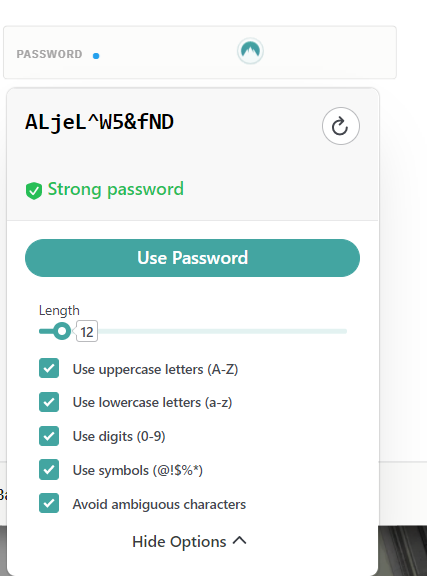 If you wish to generate strong, random passwords, you can also use the built-in password generator found on your desktop device.
Also, check out our other features: