Here, you can find some tips on how to use the main features of NordPass:
Adding items to your vault:
Open the application and choose the category (Passwords, Secure Notes, Personal Info, Shared Items or Credit Cards).
For the Secure Notes, Personal Information, and Credit Cards, you will have to enter the information manually by clicking on Add Secure Note/Add Credit Card/Add Personal info.
As for Passwords, you can either add them manually (by clicking Add Password) or import from browsers, other password managers, or by uploading a .CSV file. You can find out more information by checking our Importing and Exporting articles!
An example of adding a Login item to your vault: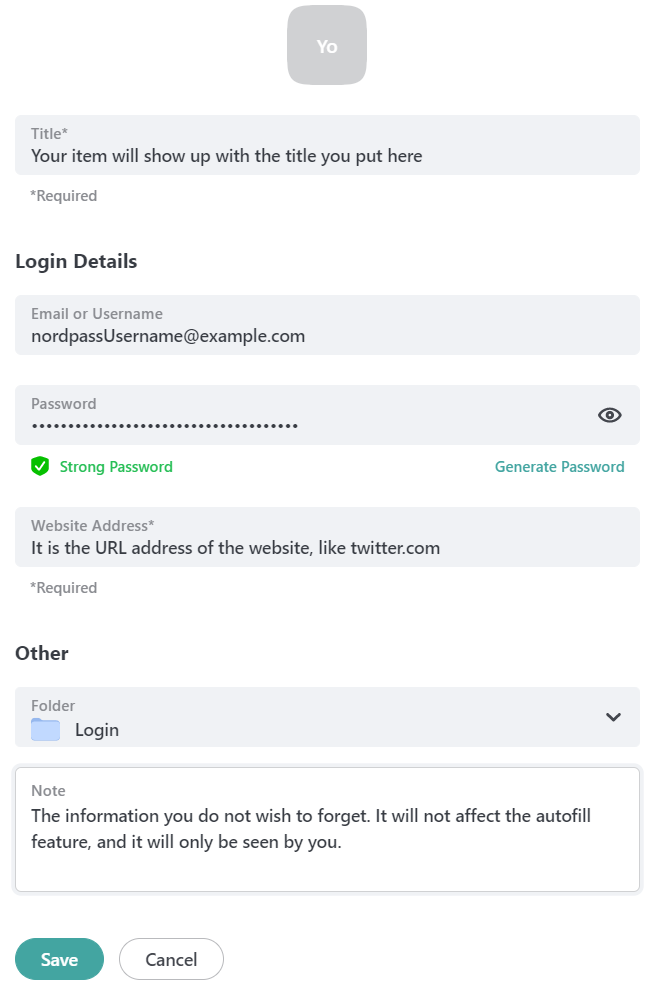 You can find the URL address in the address bar of your web browser:

After adding an item to your vault, you can add it to a folder to organize all the saved information under your account! For more guidance, check out our article about the folders feature and how to use it.
When you add the NordPass extension to your browser and log in to a website, a window prompting to save the login information will pop up. Click Save if you wish to store it in your vault.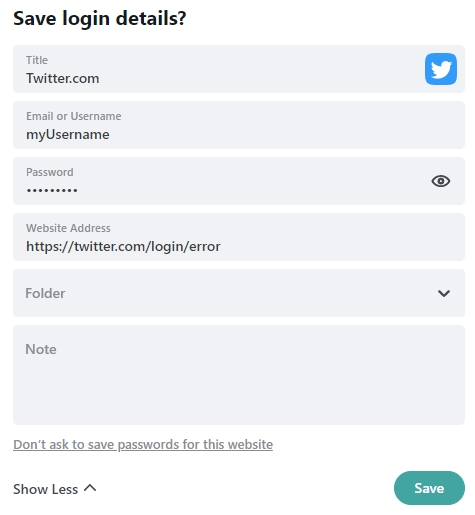 When you have logins saved in your NordPass vault, NordPass icons will appear and, after clicking on them and choosing the login, it will autofill the login fields with your credentials.

Using NordPass suggested passwords:
You can choose to use strong, generated passwords when creating new accounts for websites. If you click on the suggested password, NordPass will immediately ask if you wish to save it.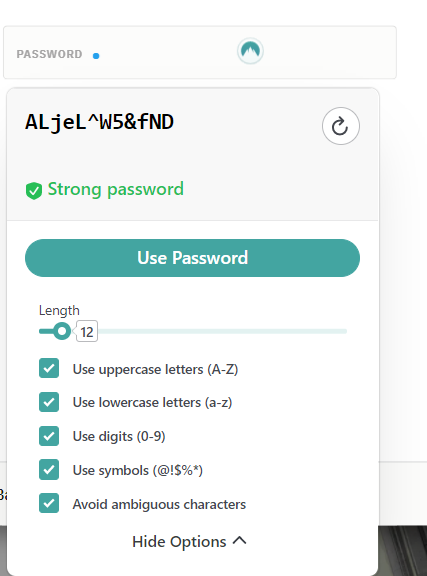 If you wish to generate strong, random passwords, you can also use the built-in password generator found on your desktop device.
Also, check out our other features: