Our NordPass iOS app offers autofill feature, but before you can enjoy it in full, don't forget to set it as your primary password manager. Autofill also works with our browser extension, for more information about it, visit the How autofill works article.
To locate the steps on how to enable autofill on iOS, open the app, and go to Menu > Settings > Turn On AutoFill.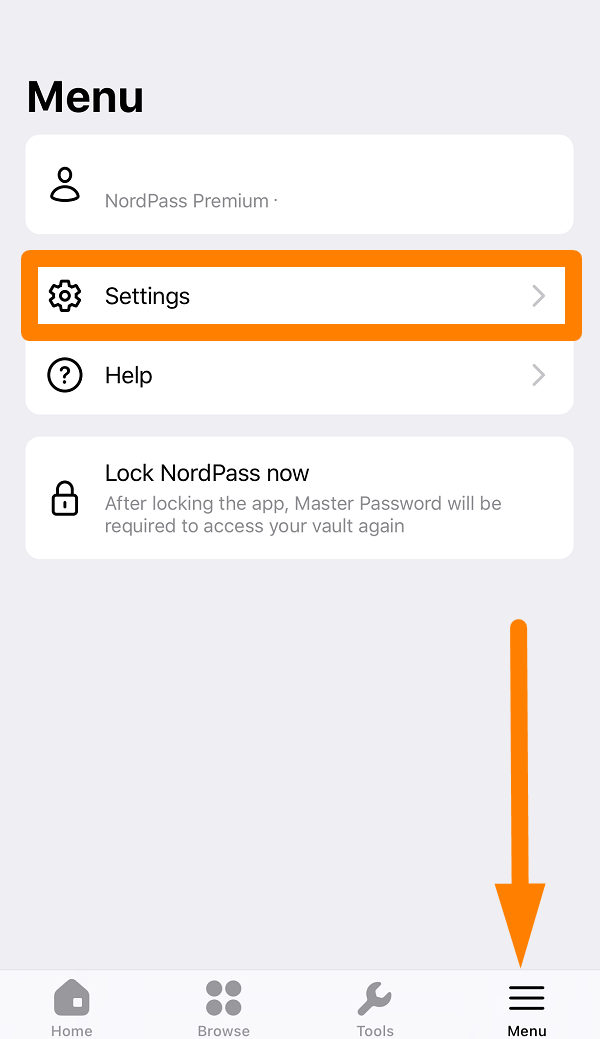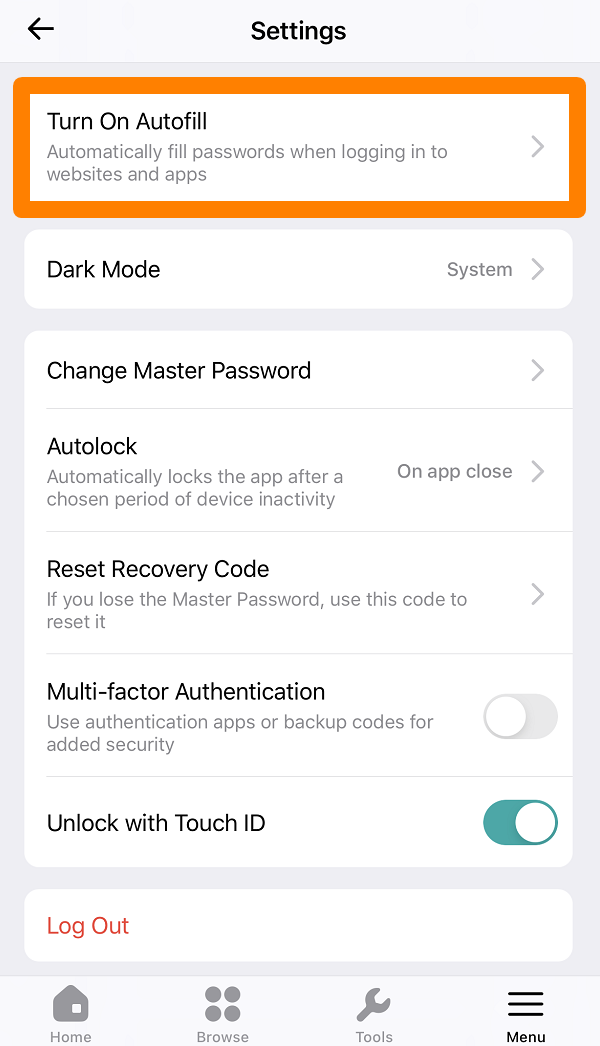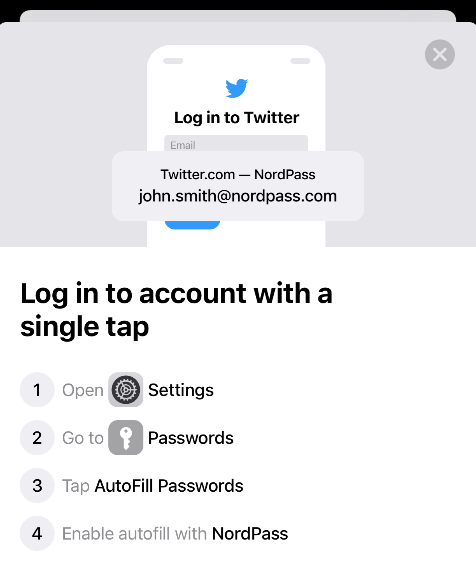 In order to start using the feature, you need to enable the NordPass autofill services within the device's Settings;
In the device's Settings menu, click on Passwords and Accounts;
After that, select AutoFill Passwords;
There, choose NordPass to allow filling from it and disable the iCloud Keychain service (or any other services that might be available there).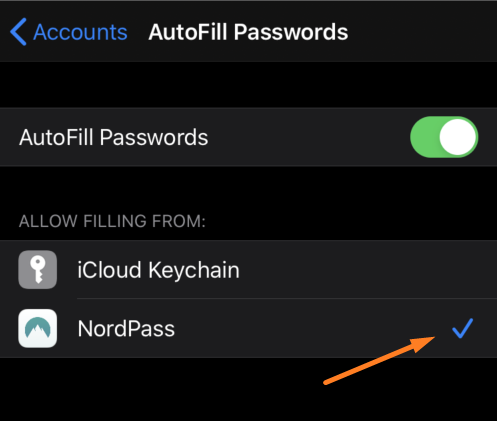 When it is done, you are ready to use the NordPass autofill feature on your device!