Losing your Master Password and Recovery Code can be a frustrating experience, but we are here to assist you. This guide will explain the steps that you need to take to regain access to your account.
Please note that if you are using biometrics to unlock NordPass, you have the option to generate a new Recovery Code using your biometric credentials.

Tip: Try searching for a PDF file named 'recovery-code' or NordPass Recovery Code' on your device. NordPass Recovery Code is 24 characters long, an example of the code: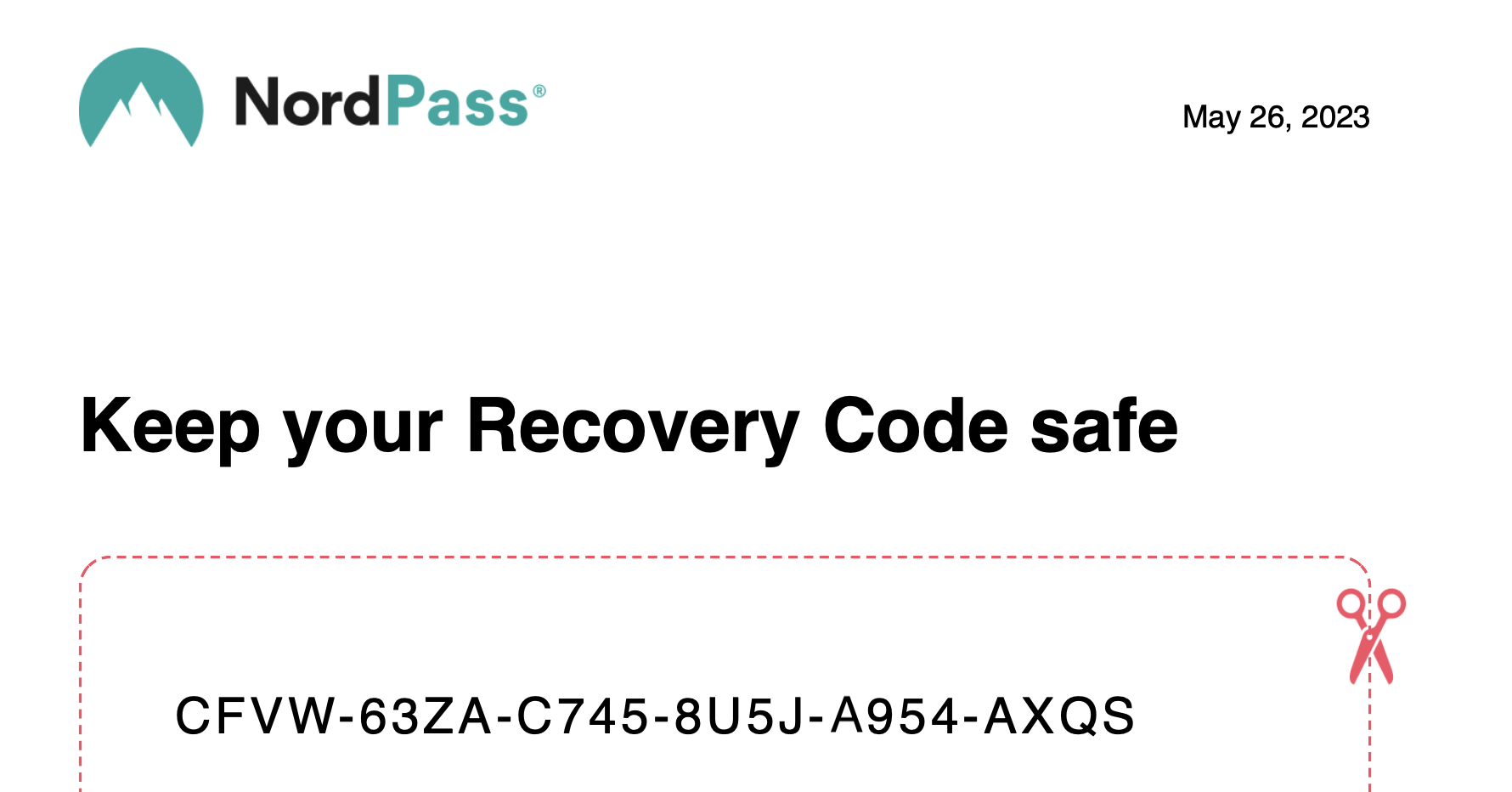 If you don't have access to either your Master Password or Recovery Code, unfortunately, there is no way to recover your account and items stored in your vault. The only option is to do a full account reset so you can create a new Master Password to access your account. That being said, please note that resetting your NordPass account will delete all items saved in your vault.
If you are sure that you will never remember your Master Password and have also lost the Recovery Code and do not have biometrics enabled, please contact our Customer Support team to request a full NordPass account reset.
If you use biometrics to unlock NordPass
You can use biometrics to generate a new Recovery Code which then can be used to reset your Master Password. Biometric unlock is available on desktop, Android, and iOS applications. If you have biometrics enabled for NordPass on one of these devices, follow the steps below to generate a new Recovery Code.
Log in to your NordPass application.


Open Settings.


Scroll down to the Security section and select Reset Recovery Code.


Use your biometrics to generate the code.


With the new Recovery Code, you can reset your Master Password by following this guide.