Import all your saved passwords from other password managers to NordPass easily.
To import the saved information on your desktop device:
Launch the application and log in;
Go to Settings → Import/Export;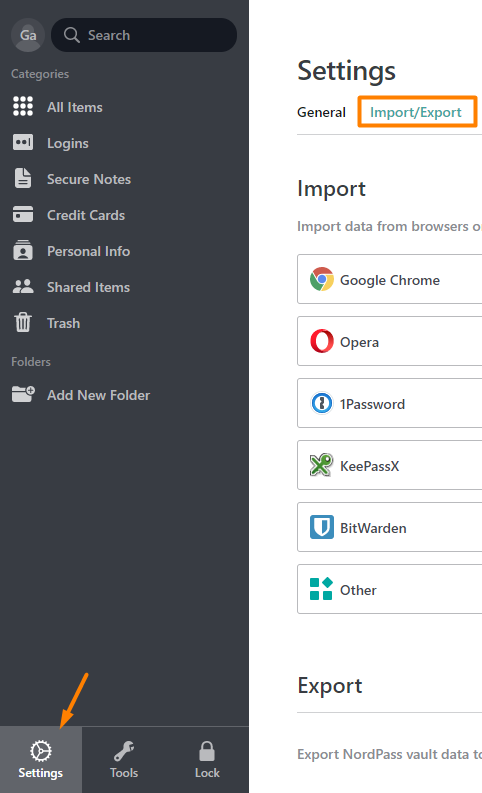 Choose the password manager you have the .CSV file from: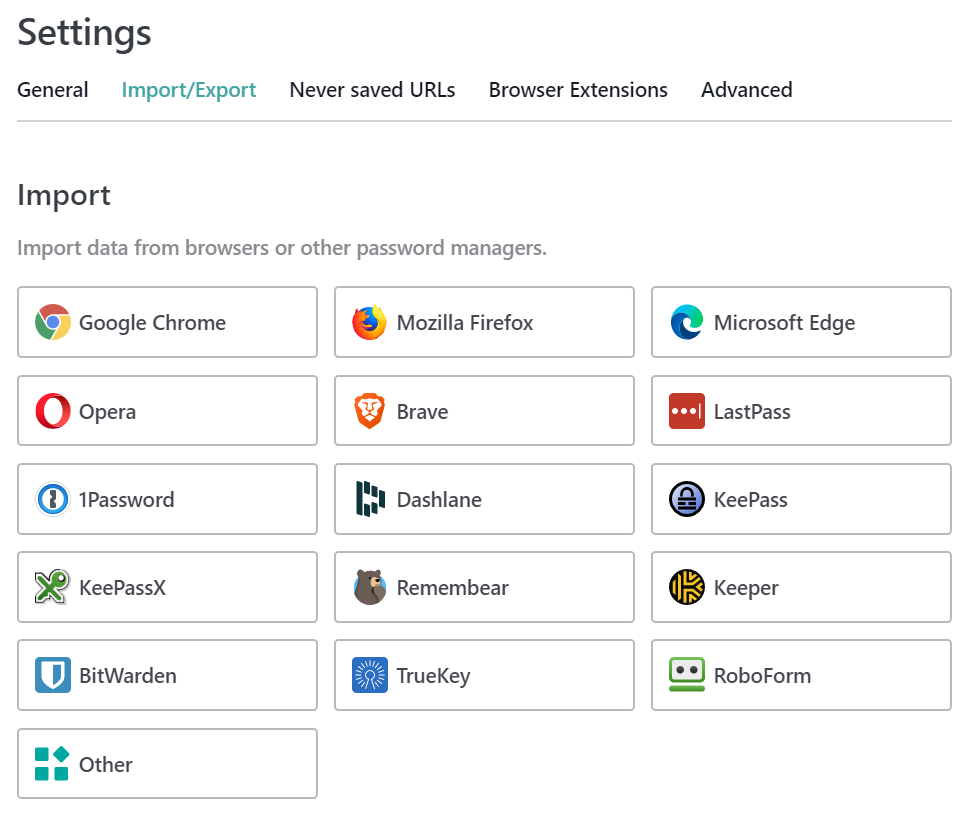 Upload the exported .CSV file;
Select the items you want to import.
Please note that if you are importing your .CSV file through the Other category, you need to organize the .CSV file accordingly.
Now you are done and ready to use our secure and simple password manager that helps to sort out your passwords once and for all. After your import is done, don't forget to delete your .csv file. It's not safe to keep it decrypted on your computer.
To import passwords on your Android device:
Open the NordPass application and go to Settings under Menu;
There should be an Import section. Click on Import Logins;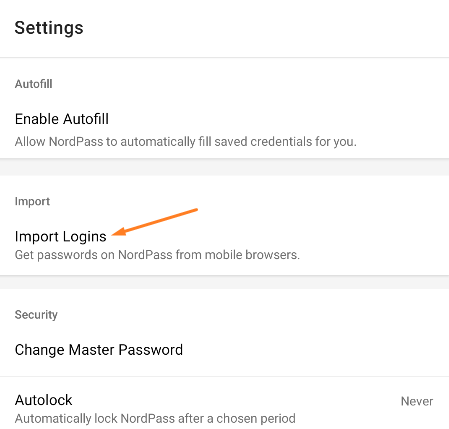 Select the browser you want to import your login information from;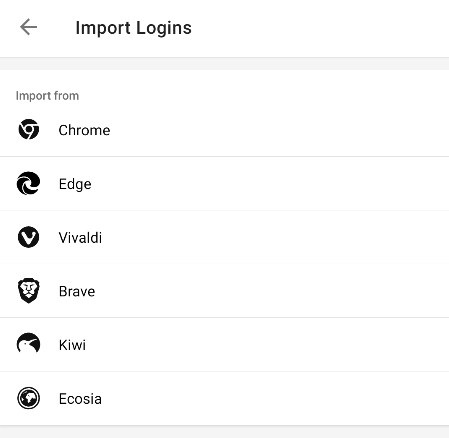 Then, you will see the steps you need to take in order to import the passwords.
After following these steps, the passwords that were saved in your browser will appear in your NordPass vault.