NordPass Business members can use their own Admin Panel. The main panel's page Dashboard contains four widgets, each of which provides specific information about your organization.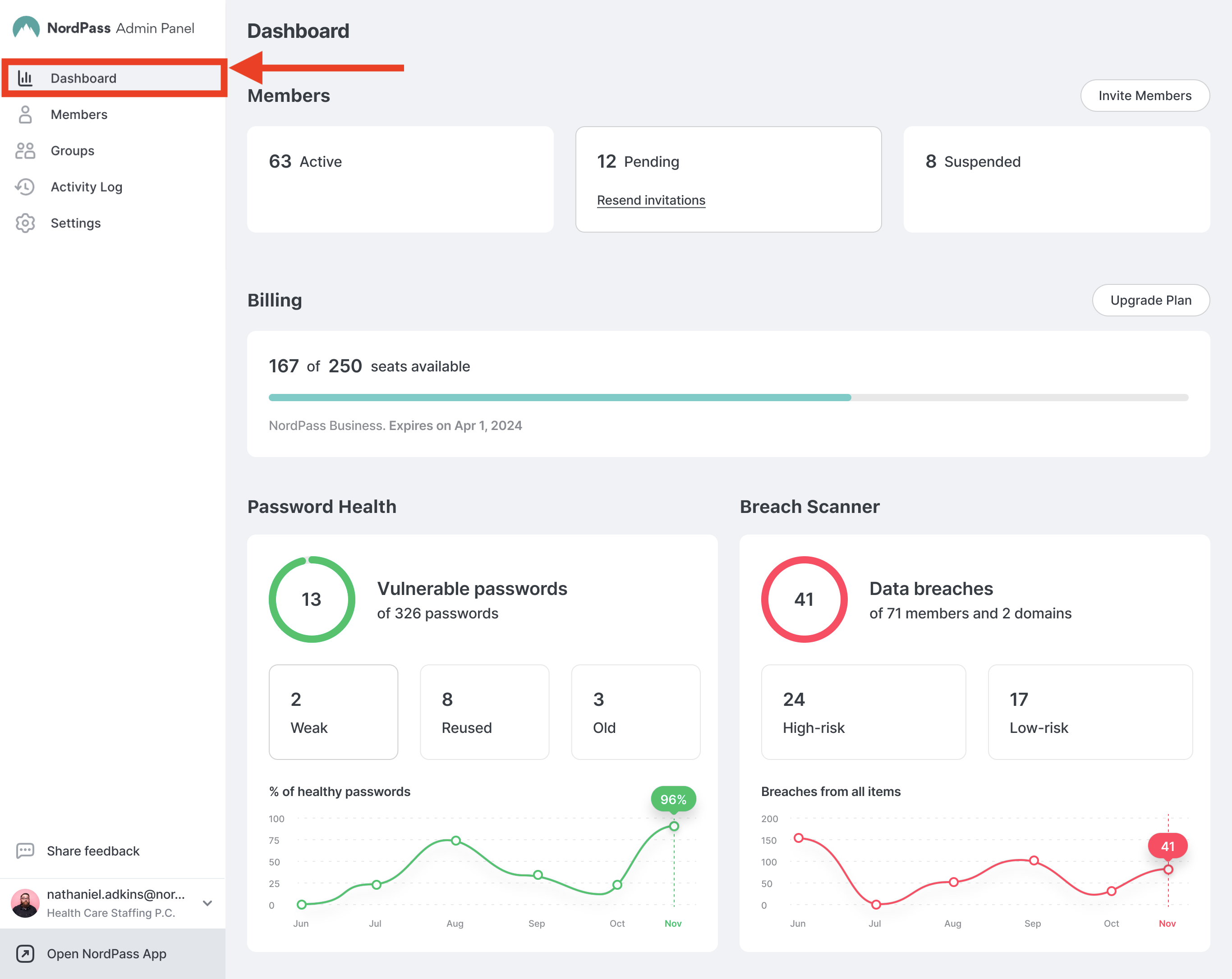 Members
Here you can see an overview of the organization's members: active, pending, and suspended. Click on one of the options to open the list of members to resend invitation links or active suspended members.
Billing (License)
In this widget, you can see the total number of member spots available and taken. If you click on the widget, you can check your billing history, add seats to the organization or contact your Account Manager.
Password Health
In this widget, you can check if passwords saved in NordPass are weak, older than 90 days, or used for several accounts. You can view overall password health data from the dashboard.


Here's a summary of Password Health categories:


Weak - Password strength is mostly determined by its composition. Weak passwords are typically short, guessable, and do not use a variety of characters.

Reused - This one's self-explanatory. We do not recommend using the same password more than once.

Old - A password will be considered old if it's not changed within your NordPass vault for over 90 days.


When you click on the graph you'll be able to see more detailed information.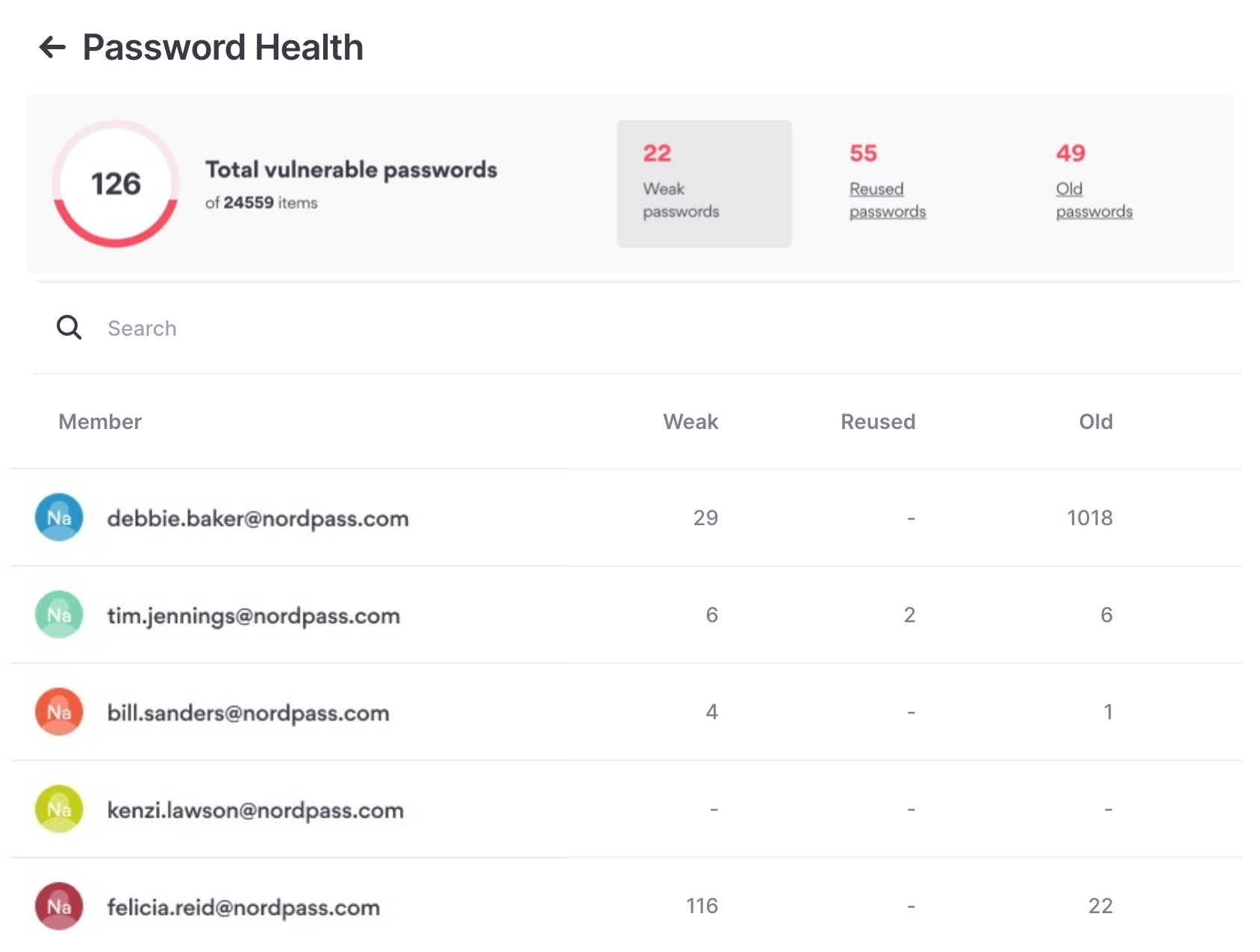 The top panel shows summary data of all organization members.



The table shows the password health summary for each member.
Data Breach Scanner
Breach Scanner can be used to monitor:


A total number of breaches, scanned active members, and scanned domains.



High and low risks as well as the total amount.



A graph with the total number of breaches at the end of each month for the past six months.


Click on "High risk" or "Low risk" to see an ordered list of all breaches for more insights.


If you want to set up Breach Scanner check out our guide on how to use Breach Scanner for your company.