Once you've successfully purchased a NordPass Business plan for your organization, you can start using your organization's Admin Panel to invite and manage users.
To access the Admin Panel, you first need to set up your NordPass Business account. Here's a step-by-step guide on how to do so.
Open the welcome email you've received from NordPass and select

Start Registration Now

.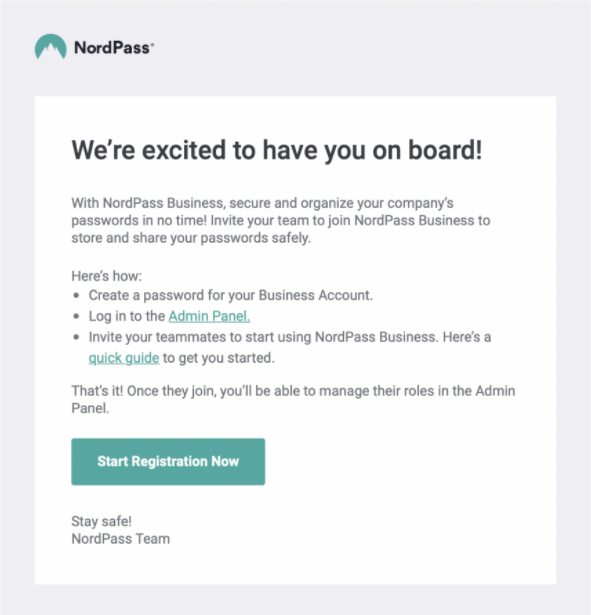 Create a password for your account and select

Create Password

.
Note: All passwords created during this setup process will solely be for your personal NordPass account. There is no universal password to access your organization's Admin Panel; each invited person will log in using their own unique credentials.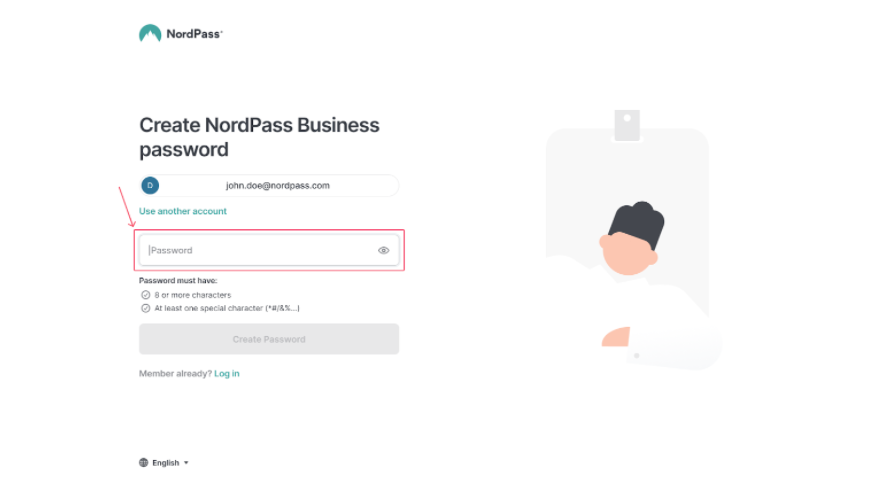 Take a moment to read through NordPass's Terms of Service and Privacy Policy. Once you're ready to agree to them, mark the box and select

Continue

.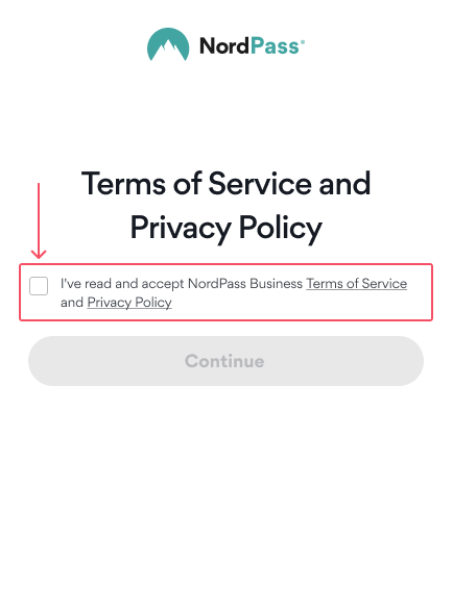 Create a Master Password for your account and

select

Continue

. The Master Password serves as an extra layer of security and will be used when you wish to unlock your encrypted password app.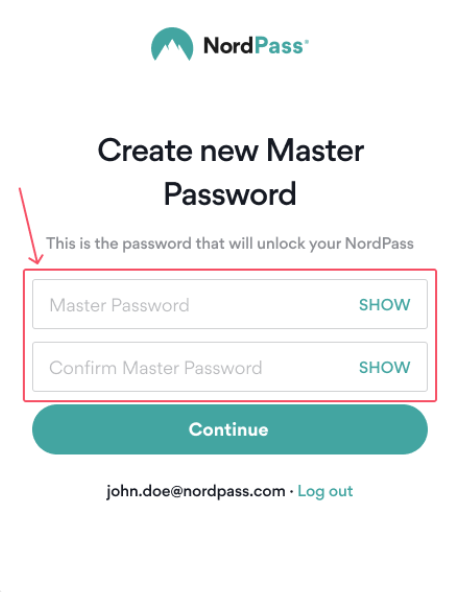 Download or make a copy of the Recovery Code for your account and store it in a secure place. This code serves as a safety net and can be used to unlock your password app if you forget your Master Password. Once you've saved the code, mark the box and select

Continue.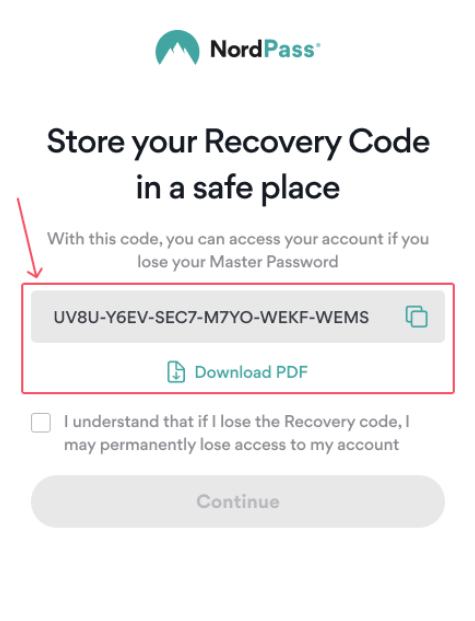 You've now successfully

logged in to your organization's Admin Panel. Use the top navigation bar to familiarize yourself with the Admin Panel's features and settings.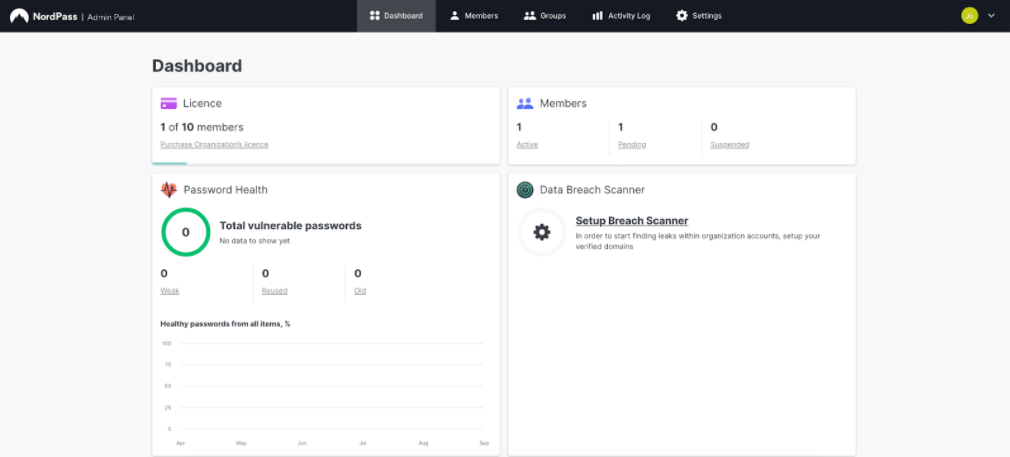 Check out our Admin Panel onboarding guide to find out more about:
How to invite others to join your organization

Roles in the Admin Panel

How to create Groups