Turning on Google Single Sign-On (SSO) allows your organization members to log in to the NordPass app using their Google Workspace credentials instead of a user password.

To add new members, you must first invite them to join your organization. Once invited, they can simply log in via Google SSO.

To set up Google SSO, go to Settings in the Admin Panel, click Authentication & SSO, and turn on SSO with Google.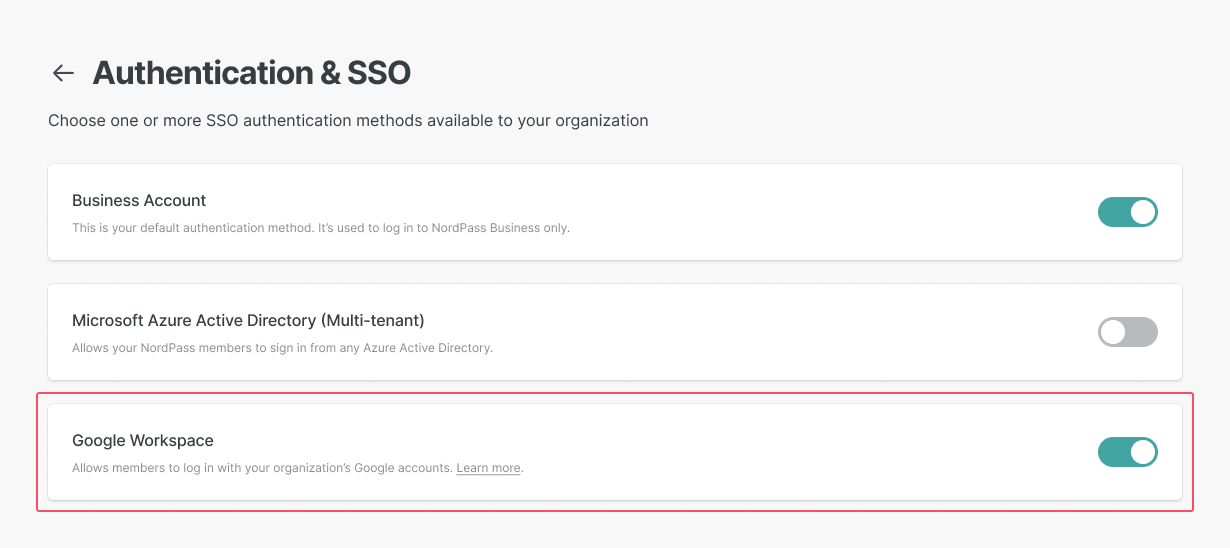 That's it! Next time your users go to log in to NordPass Business, they have the option to use their organization's Google account.