How to set up mandatory MFA for my organization members?
If you want to make Multi-Factor Authentication mandatory for all organization members, follow these steps:


Log in to Admin Panel.



Go to the Settings.



Find Multi-Factor Authentication (MFA), slide the toggle, and confirm your changes.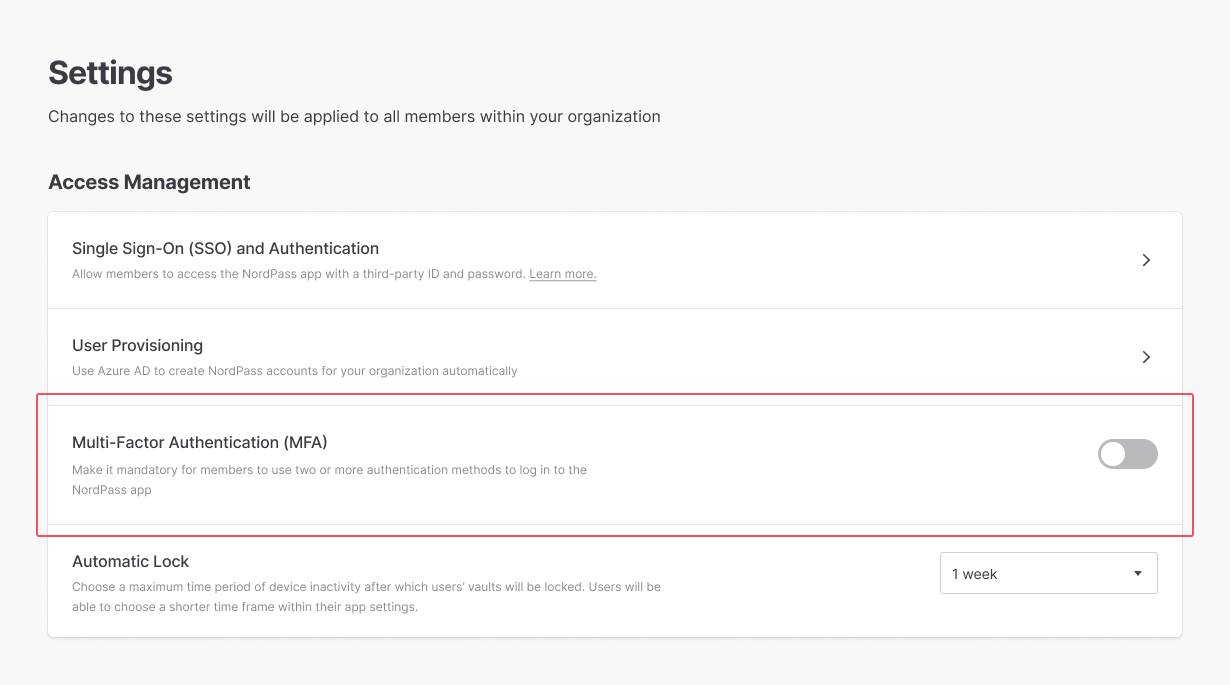 That's it! You have made it mandatory for organization users to set up MFA the next time they log in and they'll be unable to disable it.
How to reset MFA for my organization member?
If your organization member has lost their device or needs to set up MFA with another device, here is what you need to do:
Log in to the Admin Panel.



Go to the Members tab, locate the member you wish to reset MFA for, and click their email to view their profile.



Click on Reset MFA and confirm.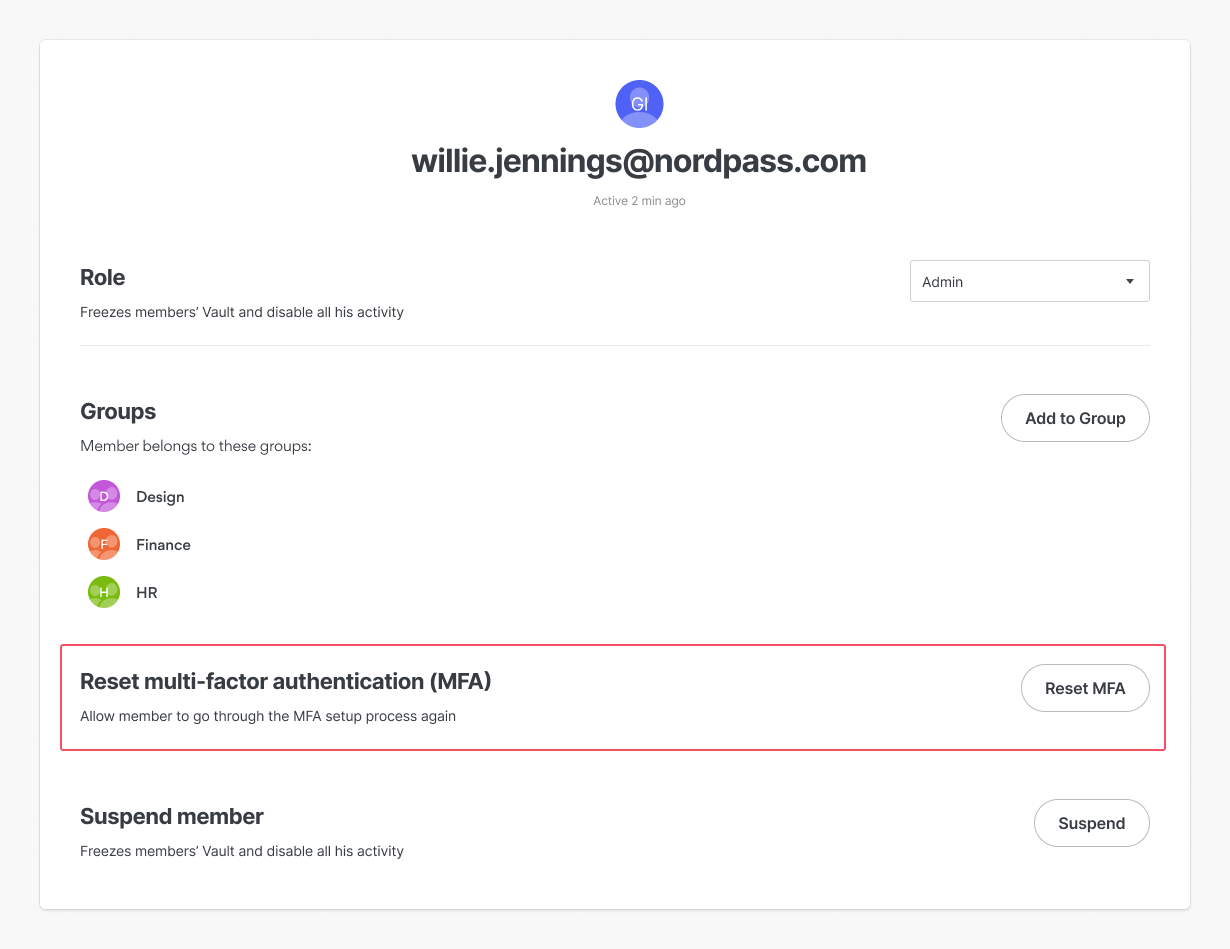 Done! You have successfully reset MFA for that organization member. They will be able to set up MFA again during their next login.
How to set up MFA if it is enforced by my organization?
If your organization has enforced MFA for all users, follow these steps to proceed:
Log in to your account.



After successfully logging in, you'll be prompted to set up MFA by scanning either the QR code or entering the code below it into your authenticator app.

After your authenticator app is set up with your account, enter the 6 digit code displayed within the app. If correct, you'll be redirected to the backup codes screen.

Save your backup codes securely and click Continue. You'll be redirected to input your Master Password to unlock your app.

That's it! You've successfully set up MFA.