Password policies allow owners/admins to set their rules for passwords stored in the company's vault. This helps admins/owners ensure that the passwords stored within members' vault are compliant with the organization's policy.
Once admins/owners set up rules in Admin Panel, those rules are integrated into multiple places:
When creating, editing, or auto-saving passwords

Password Health

Password Generator
Admins/owners can view the status of their company's passwords in the Security Dashboard, Password Health part as Password Policies are integrated into this tool. All passwords that don't meet the policy will be marked as weak or old (depending on which requirements aren't met).
Password Policy in Admin Panel
Admins/Owners can set rules for passwords stored in company vaults. This is done in Admin Panel, Settings under Password Policy. Rules can be set for password strength & password expiration.
This setting contains five parameters: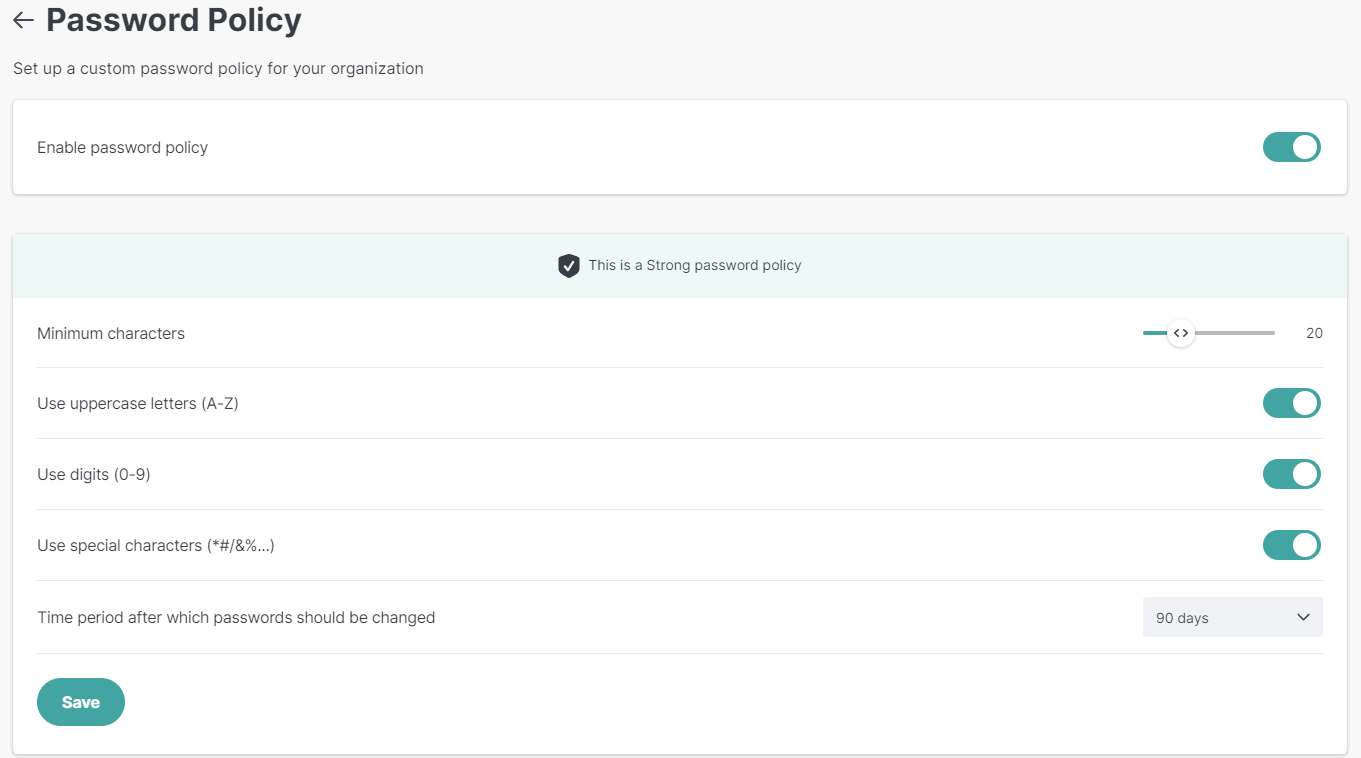 Creating & editing items
When creating or editing items in the app, Password Policy requirements are shown as a list with an indication of which rules are met. Users can save passwords without any restrictions.
The same logic applies to extension, requirements are listed when autosaving the password as well as when creating passwords in the browser.
Password Generator
When the password policy is enabled, selected rules are reflected in Password Generator:
Generated passwords always meet the minimum requirements of Password Policy.

Users are able to adjust parameters in Password Generator if they don't clash with the Password Policy.

All parameters that cannot be edited are hidden.