NordPass Business is a convenient place for your company to manage many NordPass accounts, assign roles to your colleagues, and stay secure all together.
If you wish to transfer from B2C to B2B, you would need to just simply purchase a Business plan on your account. There are no transferring alternatives, purchasing a new Business plan is a way to go.
In there, you would find a Frequently Asked Questions section about NordPass Business which contains useful information about it and also general information about NordPass as a product itself.
Also, on the same website, at the bottom to be exact, you would find a fill-out form that you need to fill with the requested details. After that, we will get in touch with you with further details and instructions.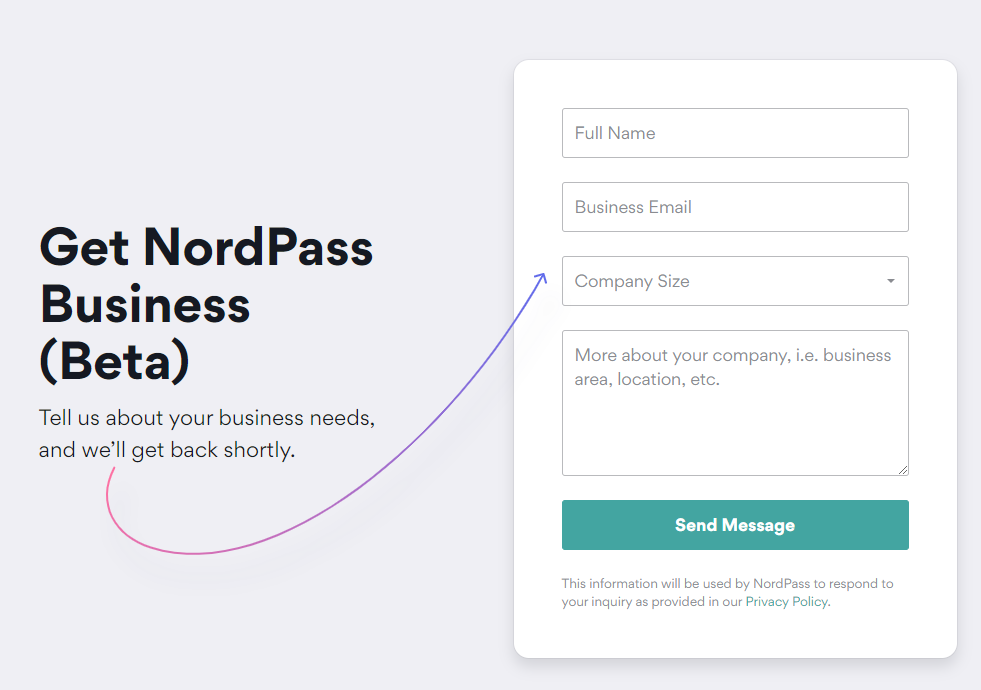 If you have any questions regarding NordPass Business, feel free to drop us an email at nordpass@nordsecbusiness.com.