With a premium subscription to NordPass, you will be gaining access to the Password Health feature. This feature will check your NordPass vault for any vulnerable/insecure passwords.
To open the Password Health feature, log in to your NordPass account and select Password Health in the Tools bar:
Desktop: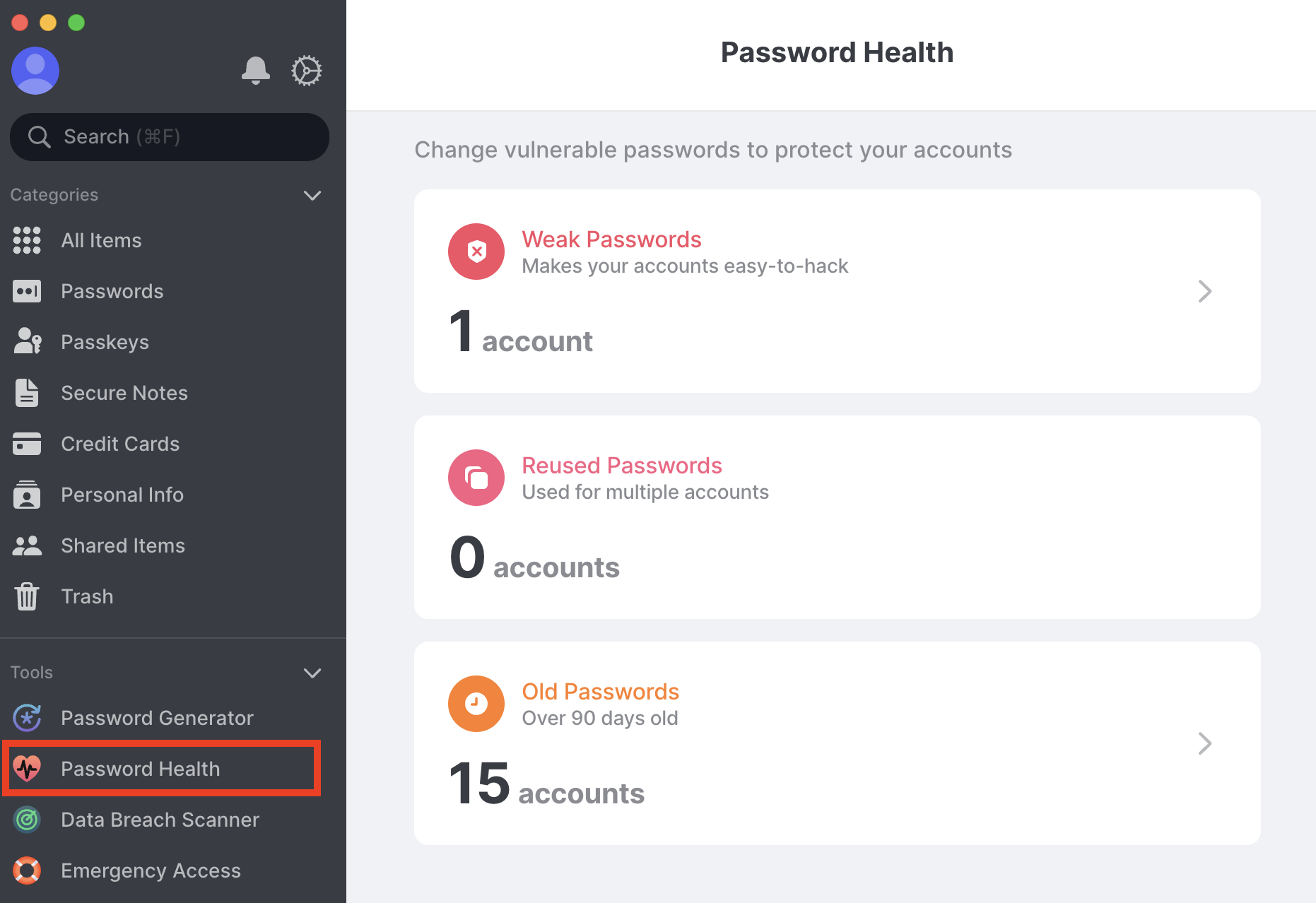 Mobile:


All of the passwords that have been branded as vulnerable will be grouped into 3 different categories: Weak, Reused, and Old. To see which passwords are vulnerable, open one of the categories. There you will have the option to view the password and go to the website where you can change that password.

We recommend using NordPass Password Generator to easily create strong passwords.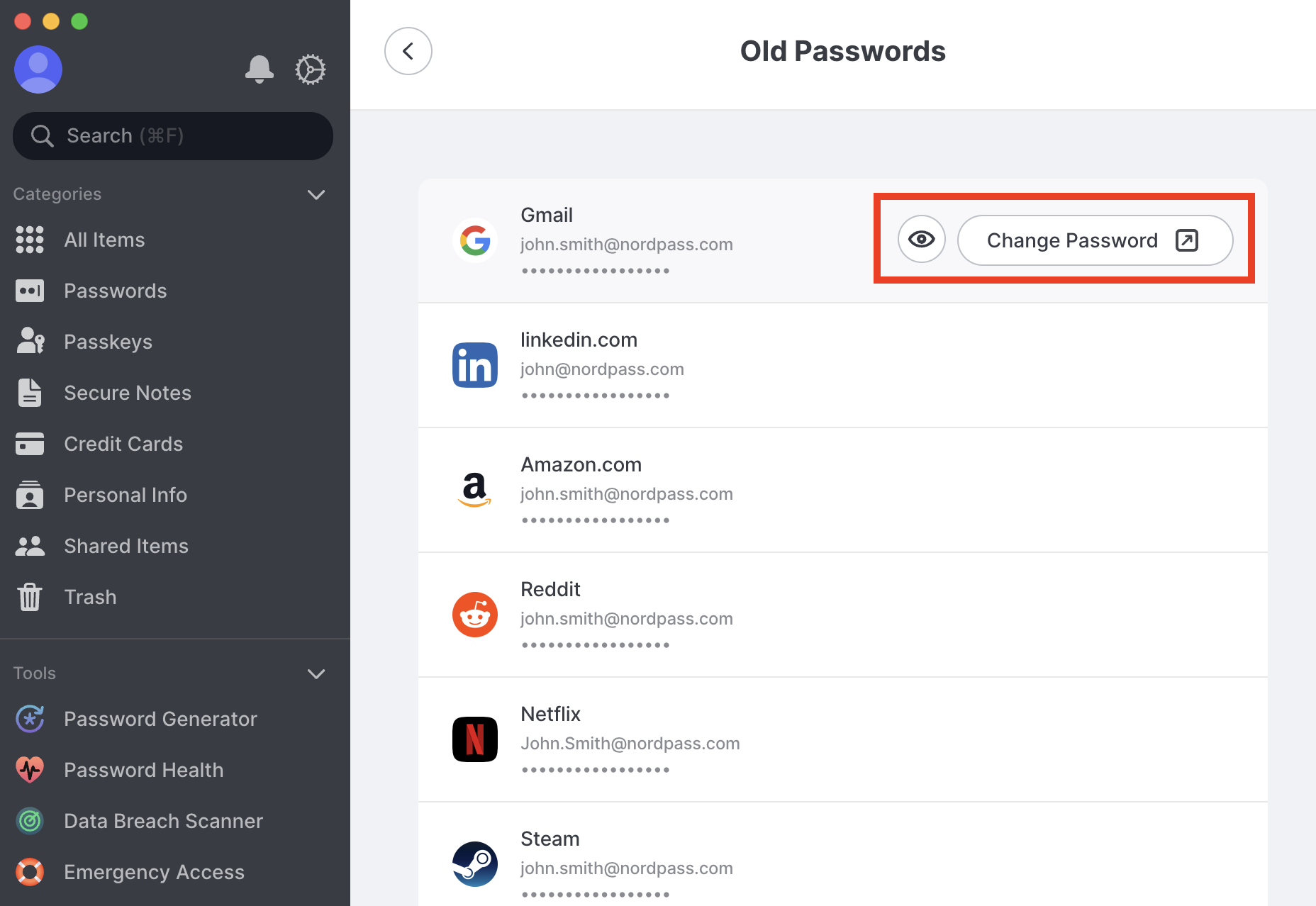 A short summary for each category:
Weak - the strength of the password is mostly determined by its composition: its length and the characters used.
Old - a password will be considered old if it was not changed within your NordPass vault for over 90 days.
Reused - we do not recommend using the same password more than once.