You can now purchase the NordPass Family Plan, which will grant access to create six separate vaults with only one subscription!

NordPass Family Plan includes all the Premium plan features. Also, it includes 6 active sessions per one account, meaning you can be connected to 6 devices at the same time.

How to purchase the NordPass Family plan?

Fill in the required information and, once the purchase is done, you will receive a letter with an activation link and codes to your mailbox;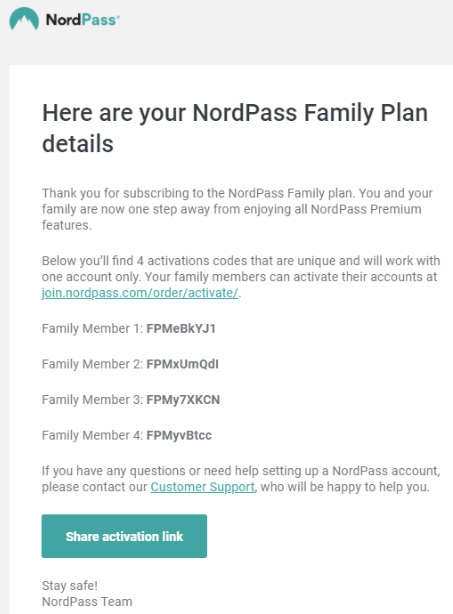 Please note, that if you have bought the Family Plan, you do not have to use one of the codes on your account. The codes are for Family Members only.
In order to redeem the codes, the Family Members will have to enter their email address and the generated codes from the letter using the link from the letter.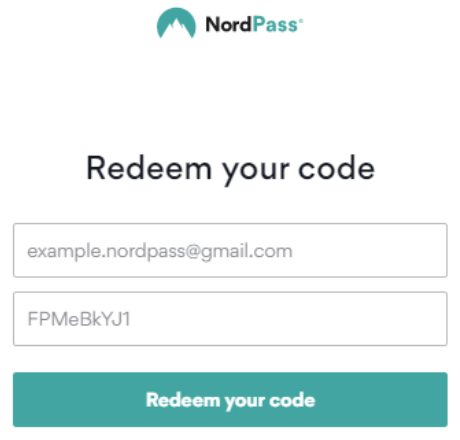 And that is it! You can now provide password manager services to your Family Members and enjoy all the benefits of our Premium features!
If the Family Member is an existing user, the services will be added automatically. However, if the Family Member has not yet created an account, they will receive an invitation to their email address and will have to create their Nord Account.