There is an easy way to export your saved password from your NordPass vault. However, remember that keeping your passwords decrypted is not the safest thing to do.
You can do that via the settings in the NordPass application. Just go to the Import/Export category and click Export: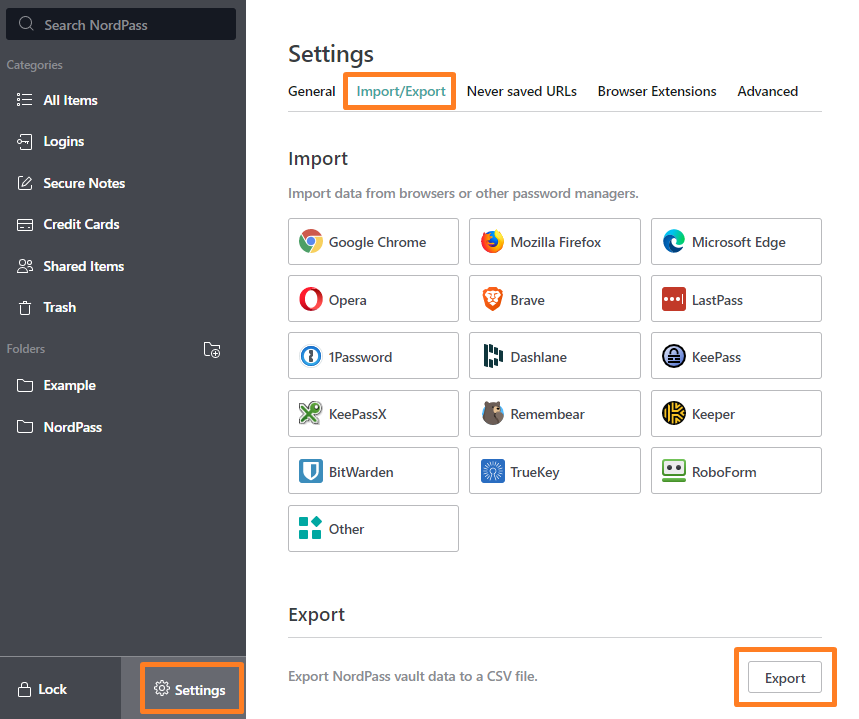 You will need to enter your Master Password in order to proceed. After choose the name and location on your device where you wish for the file to be stored.

Note that the file will save as a .csv file type.
If you are having issues, do not hesitate to contact our Customer Success agents via support@nordpass.com email address!