To enable the autofill feature for applications installed on your Android phone, follow these steps:
1. Go to the NordPass application Settings and click on Enable Autofill for both websites and applications.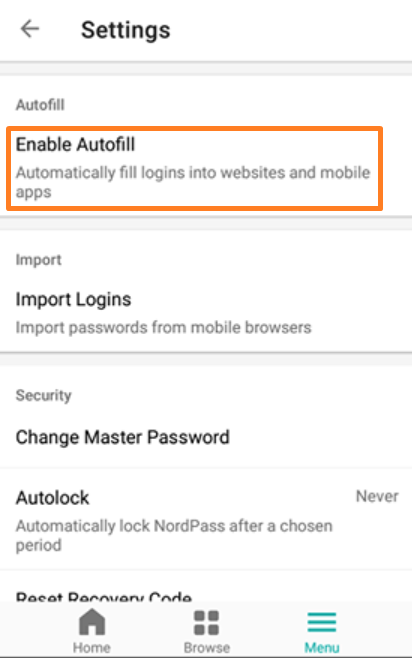 2. Then, click Open Autofill Services button. It will redirect you to your device's settings. Find NordPass.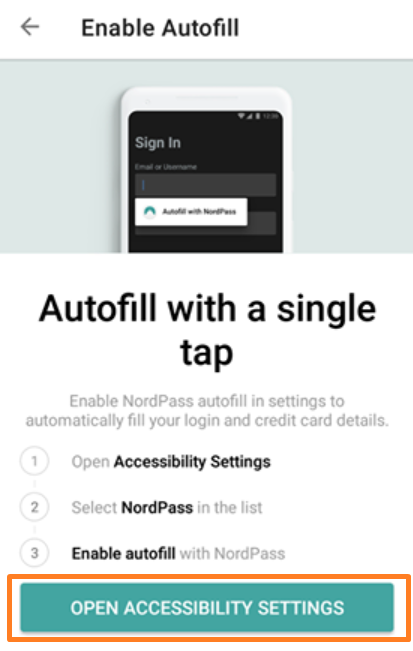 3. In your phone's settings, you will be asked to confirm the NordPass autofill service. Press OK.
That's it! The autofill function for your mobile apps is now enabled on your Android device.

In case you are unable to find this specific feature, go to the Accessibility tab > More downloaded services > NordPass > Enable the section.