To export your saved passwords from the Edge browser, please follow these steps:
1. Click on the menu button to open the menu panel:

2. Go to your browser's Settings.
3. There, look for Profiles and press Passwords.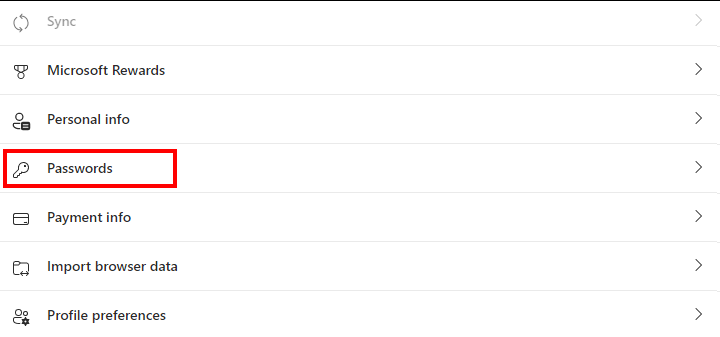 4. Then, click on the three dots icon on the right side above the Saved Passwords list. Press 'Export passwords'.

5. To export the data, enter your computer password.
6. Save the .CSV file to your device.
That's it! You have exported the login data from the Edge browser. Now, you can simply import these passwords to your NordPass vault.
Please note that there is no way to export passwords from older versions of Microsoft Edge.

That being said, if you use a Microsoft account while using the browser you might want to try to download the newest version of Edge and exporting the files from there as the browsers should sync.
Finally, check our guide on how to import passwords to NordPass.