NordPass has a feature that lets you share your saved information with other users. This attribute lets users have access to the same login, credit card or note without having to put it into your vault manually.
However, please note that sharing items is only possible for premium users of NordPass service. Free users can still access the shared information. However, they are unable to edit it so that the other user would see the changes. The differences will be seen only to the free user.
To share any login, secure note or credit card item just click the 3 dots that appear when your mouse pointer hovers over the item and click "Share" as shown in the picture: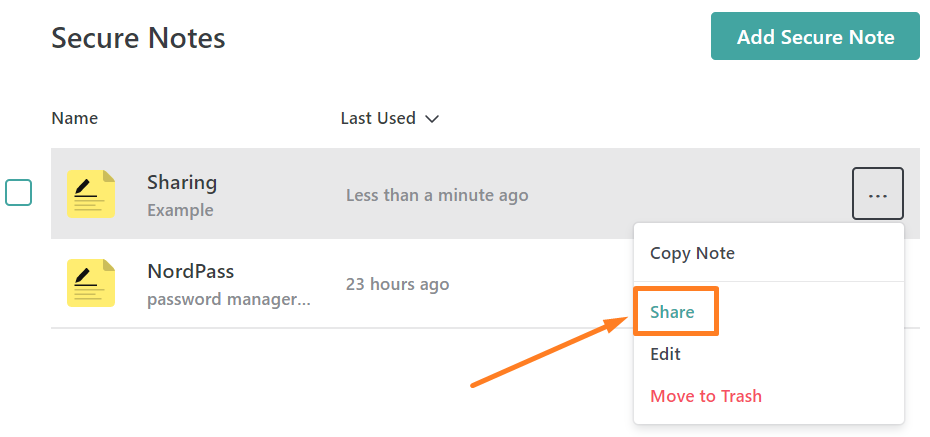 After, you will be prompted to enter the recipient's email address and click "Share Item":

The sharing state will change to "pending" until the recipient accepts the shared item.
Once the item is shared, the recipient will receive a notification.

The recipient will have to accept the shared item in order to have access to it.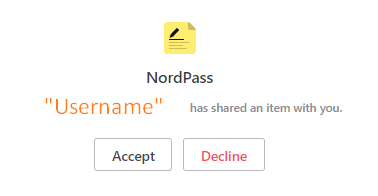 After completing these steps, the item will be reachable to both users. All edits from the premium users of NordPass will be seen instantaneously to all users.
How to share items on Android devices:
Locate the item you want to share and click the 3 dots on the right side of it: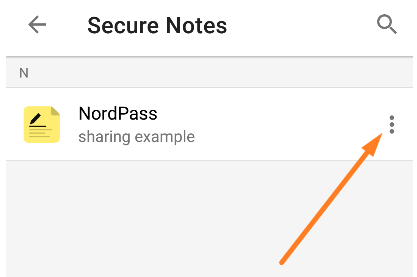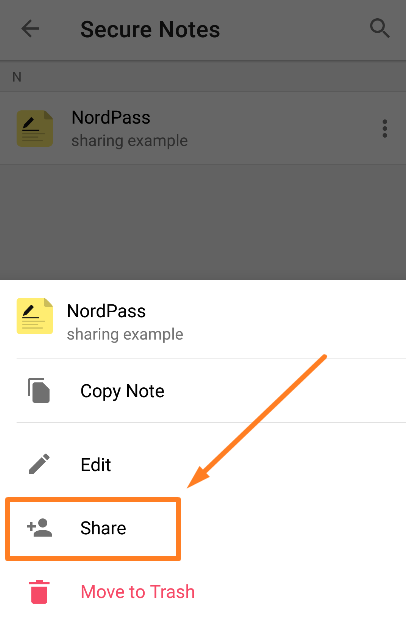 Enter the email address of the user you want to share the item with and press "Share" in the top right corner of the screen: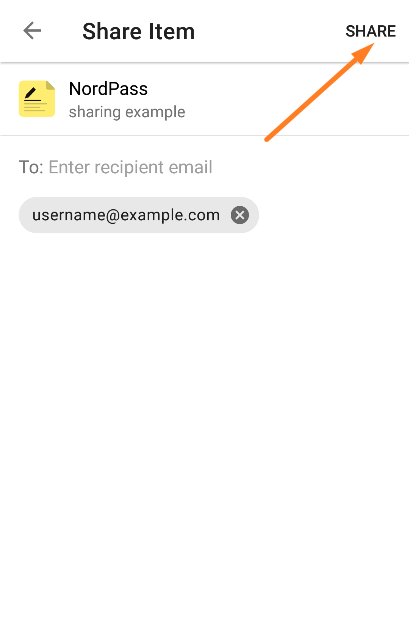 How to share items on iOS devices:
Locate the item you want to share with another user and click on it: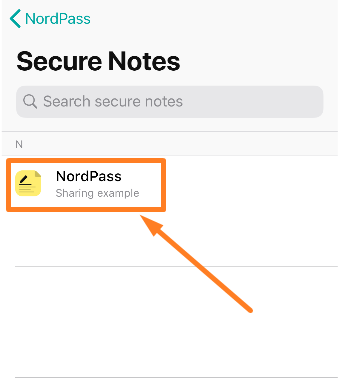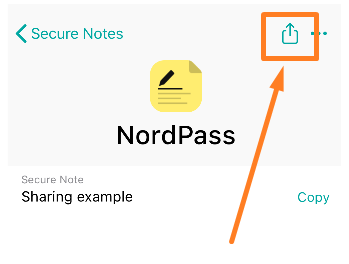 Enter the recipients email address and click "Share":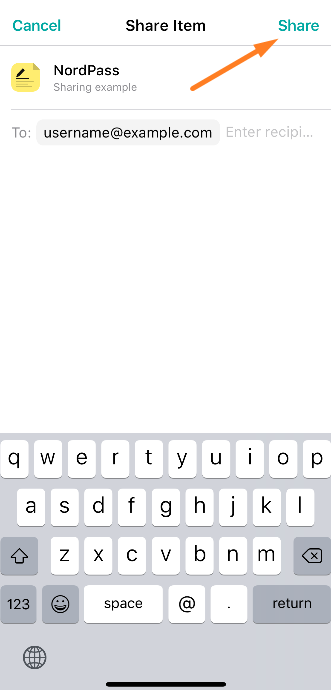 After completing these steps, you will receive a notification that the item was shared successfully: