Follow the steps below in order to lock your NordPass with Face ID:
1. Open the application and click on the Menu button.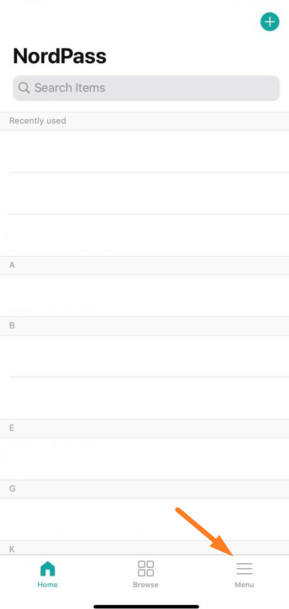 2. In the Menu, go to Settings.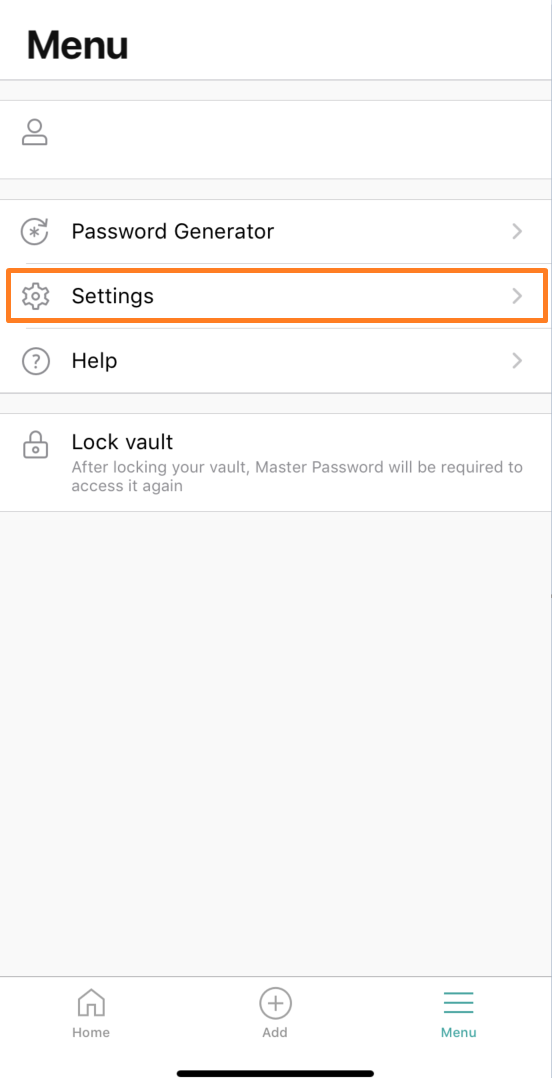 3. There, you will see an option Unlock with Biometrics. Tap on it.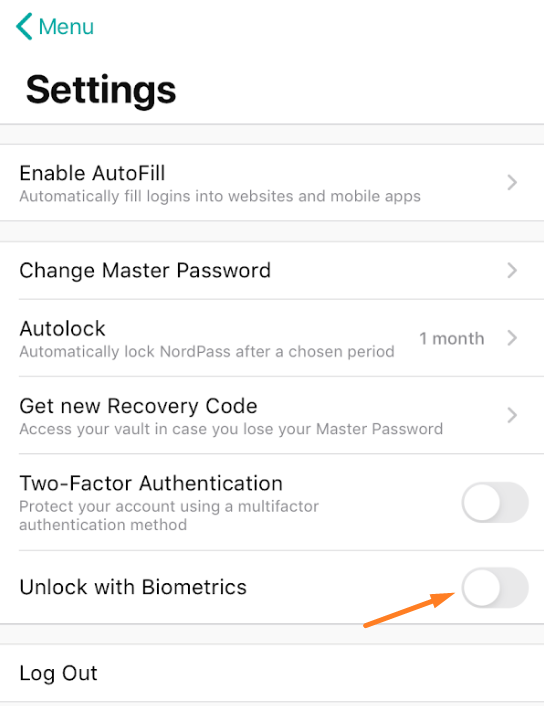 4. For enabling the Face ID, enter your Master Password.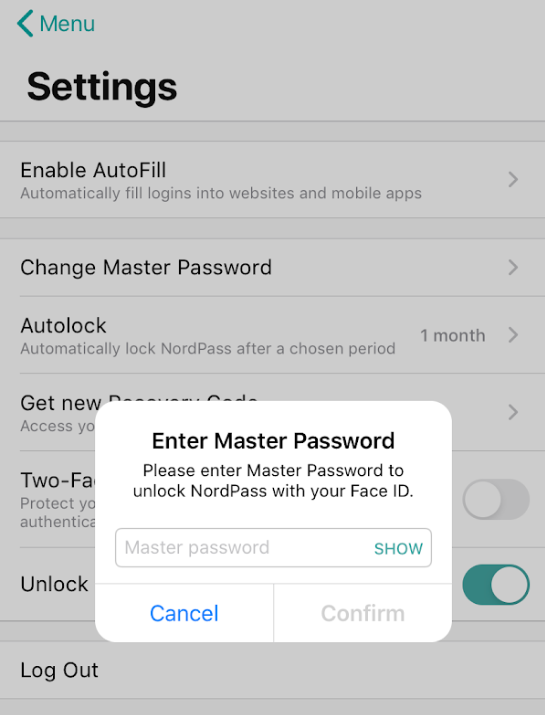 And that's it. Once the application gets locked, you may be asked to allow NordPass to use your Face ID.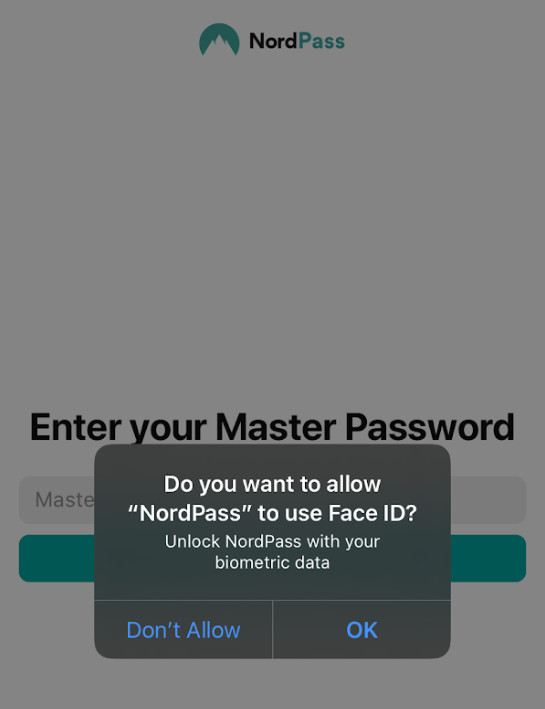 Next time you will be trying to unlock the vault, you will see a biometric unlock icon. Use that to enter your vault with a Face ID.