Our random password generator helps build strong, reliable passwords instantly. You can choose between multiple filters including and excluding, to create a password for an account.
To do so, open the NordPass extension at the top right corner and click on Settings → Password Generator.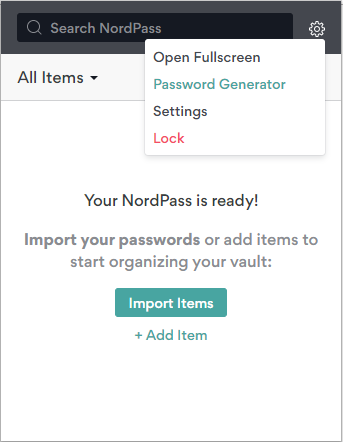 Afterwards, choose the password length and decide which filters you'd like to use below and Generate New → Copy Password.
Also, you can create a random password, using the Password Generator tool over our website.
If you need help finding Password Generator on your desktop app, please refer to this article.
If you need some guidance with the Password Generator on your mobile device, check this article.
That's it, you have created a strong random password.