Our random password generator helps build strong, reliable passwords instantly. You can choose between multiple filters including and excluding, to create a password for an account.
To do so, open the NordPass extension at the top right corner and click on Settings → Password Generator.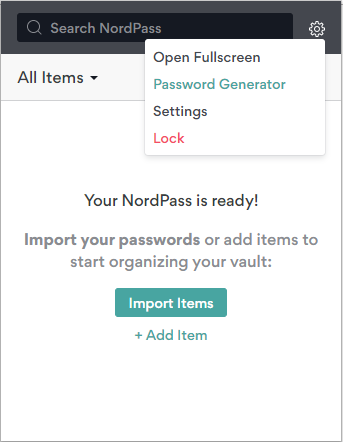 Afterward, choose the password length and decide which filters you'd like to use below, and click Copy Password.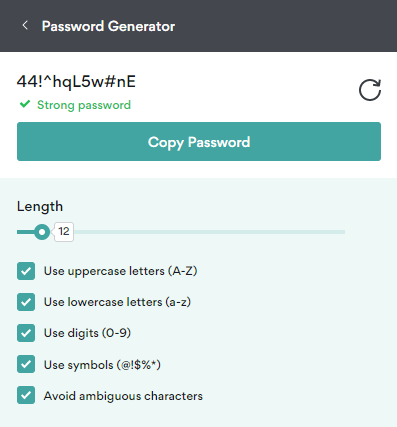 You can also create a random password, using the Password Generator tool over our website.
Additionally, you can check our Password Generator guide for desktop devices by clicking here, and for mobile devices, here.