To apply a coupon code, please go to our order page and follow the steps below:
Locate Got coupon? hyperlink below subscription plans and click on it.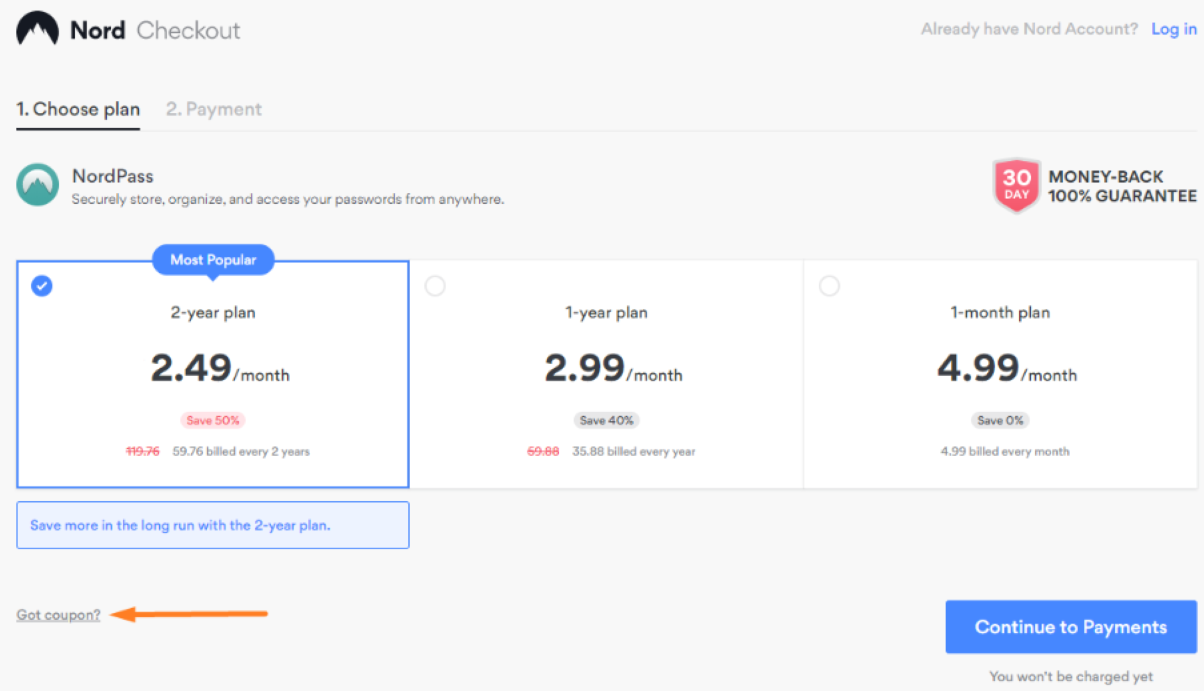 Afterward, write down your coupon code in the field, and press Apply;
Now you will have the deal that is corresponding to your coupon code applied to the purchase.

After that, select the desired payment method, proceed to fill out the required fields, and click Continue.
If you have any questions or issues, do not hesitate to contact our Customer Success agents for some guidance.