Follow the below steps to export your saved passwords from the Opera browser. To start:
1. Launch your Opera browser, click on Settings (the geared wheel which is in the left-hand menu) If you can't see it, you should first click on three dots and enable sidebar "Show sidebad" At this point, the geared wheel should appear.
2. In Settings, click on Advanced and then Privacy & security.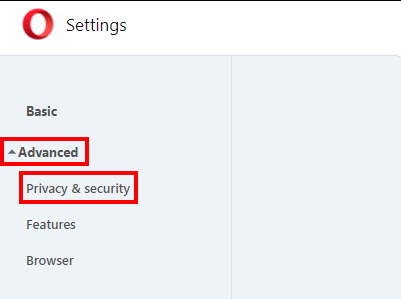 3. Under the Autofill, go to Passwords.


4. Click on the three dots icon next to Saved Passwords and choose Export Passwords.

At this step, it should prompt you to enter your computer password to allow the export.
5. Choose a safe location where you want to save your exported passwords, choose the file format of CSV (Comma-separated values), and hit Save.
Your Opera password export is completed, and you can start your data import to NordPass.
Finally, check our guide on importing passwords to NordPass.